Builder Bio
Started racing karts at age 15. Started in shifter karts in the late 1990's
Kart Concept
250 Style Superkart
Chassis Construction
Tig Wleded Tubular steel, I would say CroMoly, but i am building the mild steel chassis first.
Wheelbase:  1070mm
February 23rd
Front End
Proprietary AES front Uprights with adjustable camber/caster and ride height
February 23rd
July 7th
More progress on the front end….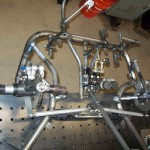 July 8th
Front body mounts, engine mount, and seat mount!
Also, some steering stuff.
September 9th
Rear Axle
40mm with adjustable ride height
Brakes
Wilwood calipers, with MCP master cylinders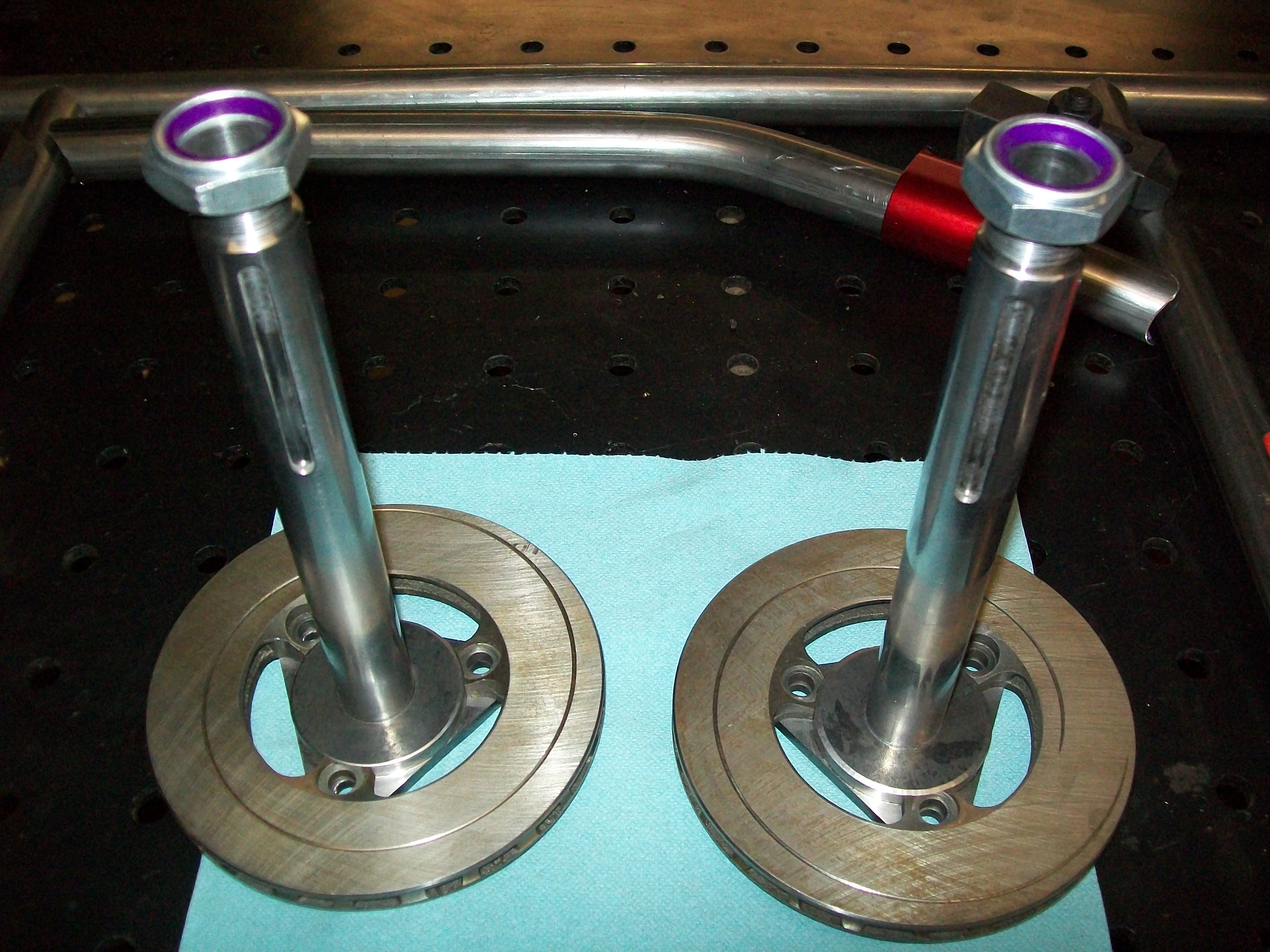 September 9th
Went with the Wilwoods in the front with dual Brembos in the rear.
Etc…
Body work ? : hopefully a custom AES Superkart style bodywork
October 13th
Two weeks to go and the kart is pretty much ready. Engine runs, gears shift, all that stuff. Looks good.