Pictures of Members Karts
---
---
---
Scott Sigafoos Hartman Enduro.This kart was run by Kathy Hartman. Komet K-88 with a Bystrom axle clutch. Track is Summit Point.

---
Dominic Salvato's Karts.


It's always good when your kart gets on the cover of a magazine. Kart had a Yamaha 250 Formula One engine. A real bear to drive! The kids are 42 and 38 now.
And if your real good you get to keep your karts in the house.




---
Dominic is at it again. He's got a couple of nice Lancers, the blue one is a 73 and the orange one is a 64. The last one is a Caretta.
I can't wait to see it when that Briggs is off of there and it's cleaned up!
Well, it's cleaned up some and looking much better!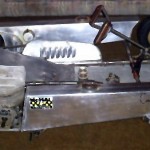 ---
Beautiful Carettas. A Sprinter and an Enduro.
---
More of Dominics stuff. The Cates looks interesting. It doesn't get much simpler than that!





Here is the Cates all cleaned up.
---
Bruce Dabney's beautiful Margay twin with dual 91's.Bruce is currently running with the Woodbridge Kart Club at Summit Point, WV.They started vintage enduro racing in 1998, and there are currently 4 classes running (single & twin USA, single & twin Euro).


---
Here are some pictures from 1976, at Gratton and IRP. IKS Maxi running a 125 Mac, Hartman clutch with a belt. I ran alky with about 7% nitro.
Besides Gratton and IRP, I raced this kart at Ontairo, Talladega and in my own backyard at Road America and Blackhawk Farms.





---
1971 Margay Concept II Dual
It is powered by a pair of BMSS96's, Kendick overhead pipes, Bystrom axle clutches. These pics show it with Dunlop tires on it. I used them when I ran it at Roebling Road. I have NOS Goodyear Bluestreaks for on it when I show it. The kart is period correct except for the front foot protection and the use of belt drives instead of chains.
Jeff May




---
Early 70's Margay Concept Single
Powered by a BMSS96, Kathy Hartman pipe, Bystrom Axle clutch and belt drive. Another sweet ride from Jeff May!




---
Jeff Mays Mystery Kart
From Jeff:
Here is another kart of mine.
We are not quite sure what it is. We have been told it could be a Bullett or a Laguna.
It has a pair of stock 91B's, Hartman engine clutches and Hartman overhead pipes.
Thought maybe you would want to put it on your enduro site.
I should have a few more of other karts in about a month. I'll forward them on to you.
Thanks,
Jeff May

---
How about an old photo of a young man and a new photo of an old fart …1) Kenny the Boy in 1973 at Mosport outside Toronto in a modified Rupp Chaparral with MAC 90 power running Reed Light.

2) Ken the Old Man on September 7 at the AKA oval where his friend Bernie was kind enough to let me run 20 laps in his machine.

Note from Ken the Driver: I was 1 sec/lap off Bernie's times, which ain't great, but I really didn't want to put Bernie's kart through the wall either)
---

Here's the details on Jim Schucks' beautifully rebuilt enduro.I bought the frame off of EBay. It came with only the original seat, tanks, rear axle, front spindles and brakes. I always thought that Margay wheels were the best looking so I bought the wheels and tires from EBay and restored them. I bought a NOS Komet K-78 with a new Burco clutch that is period correct and was never ran before I bought it. The steering wheel, steering shaft, and tie rods are brand new from Comet Kart Sales. It has a new mirrored stainless steel floor pan. The frame I had powder coated candy blue. The brakes were upgraded to new Martin billet aluminum brakes. I live in Dayton, Ohio and their company is located here. I took my kart to them to come up with the closest design to the Hurst airheart brakes. The upgrade gives tremendous braking power. I spent hours polishing the tanks.I've been told the frame is a Hornet LP2 made in the early 1970's. Others say that it may not be. Any info on the frame manufacturing was would be appreciated
---
From Joel Marinos:I recently purchased an old enduro and have been unsuccessful in determining the make or model. The previous owner thought that it was an Emmick. Coyote said it's not one of theirs either and Margay hasn't responded yet. I'm hoping somebody can help me identify it.I don't know what it is Joel but it looks good!




---
Jack Jezeks C Open Hornet Marauder
They are of my Hornet Marauder which ran in C open with two West Bend 820 engines. Each engine had 3 Tillotson carburetors and we ran a fuel mixture that we bought out of California for $2.50 a gallon. Seemed like a lot then.



The race picture was taken at Lubbock, Texas on a 4.5 mile enduro track in 1965 I think. I eventually won the race although I did not finish. Police radar clocked me at 142 mph on the 1.5 mile straight. Luckily, they were in a good mood.



There were three of us racing in a team under the banner of Dearmore Racing Enterprises. The karts were prepared and maintained by John and Vern Dearmore at their speedshop in Wichita, Kansas.I hope some of your readers will find them of interest.
---
Bill Pryors Hornet Marauder / B-BombI run sprint and enduro vintage karts. Here's my 1968 Hornet Marauder with 125cc B-Bomb that I have for enduros, though I haven't finished restoring it yet and haven't run it.
---
---
Steve Jacques recently purchased this King Kart King Cobra Enduro made in 1965 and is looking for some info about this kart and photos as well. He is hoping to restore this kart as well as finding out where to get parts.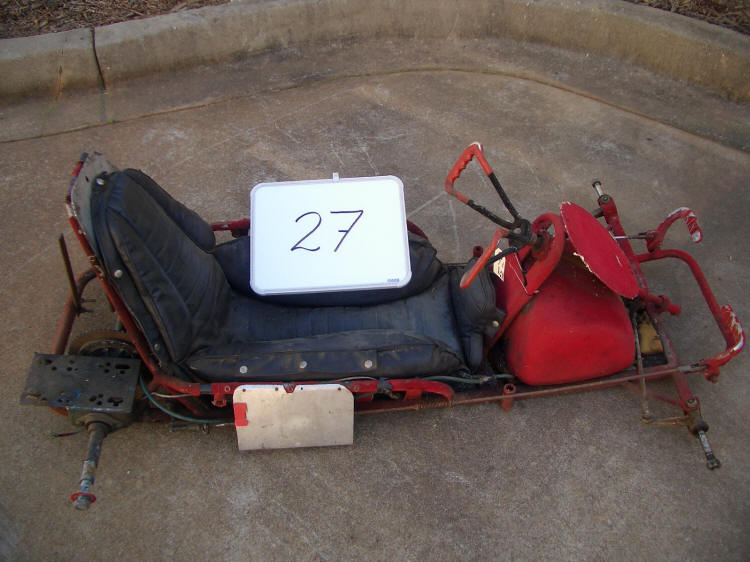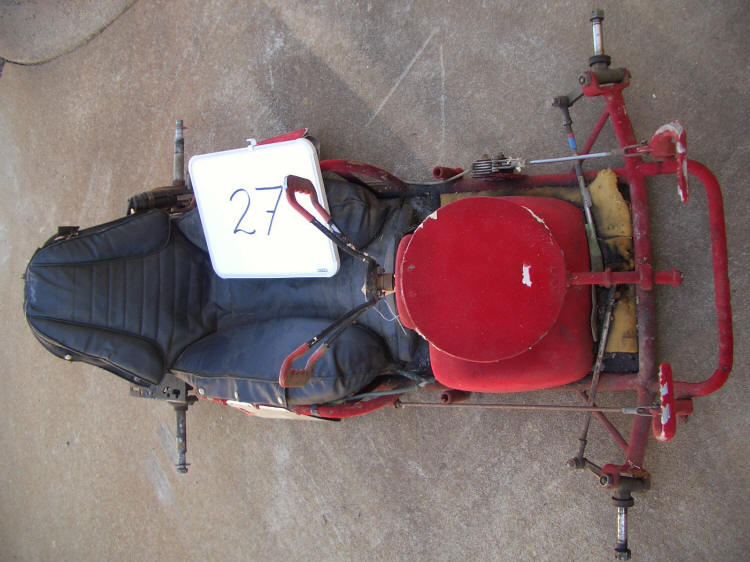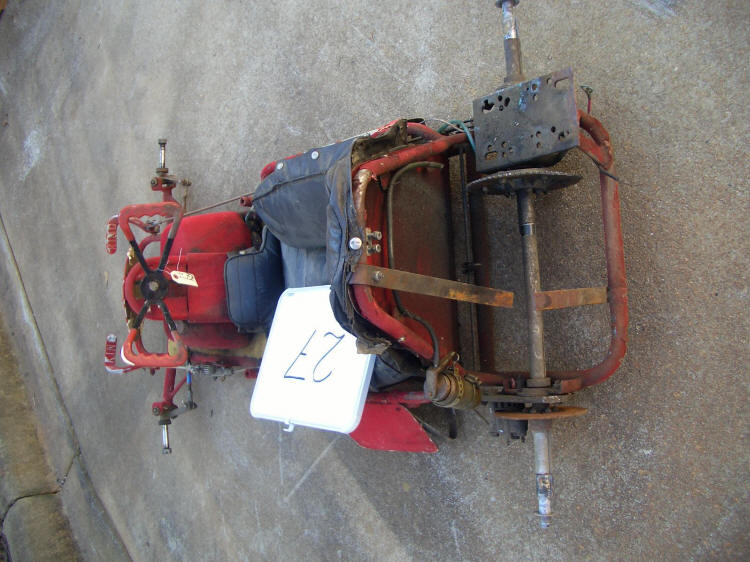 ---
---